Carolyn Huynh
Author-ish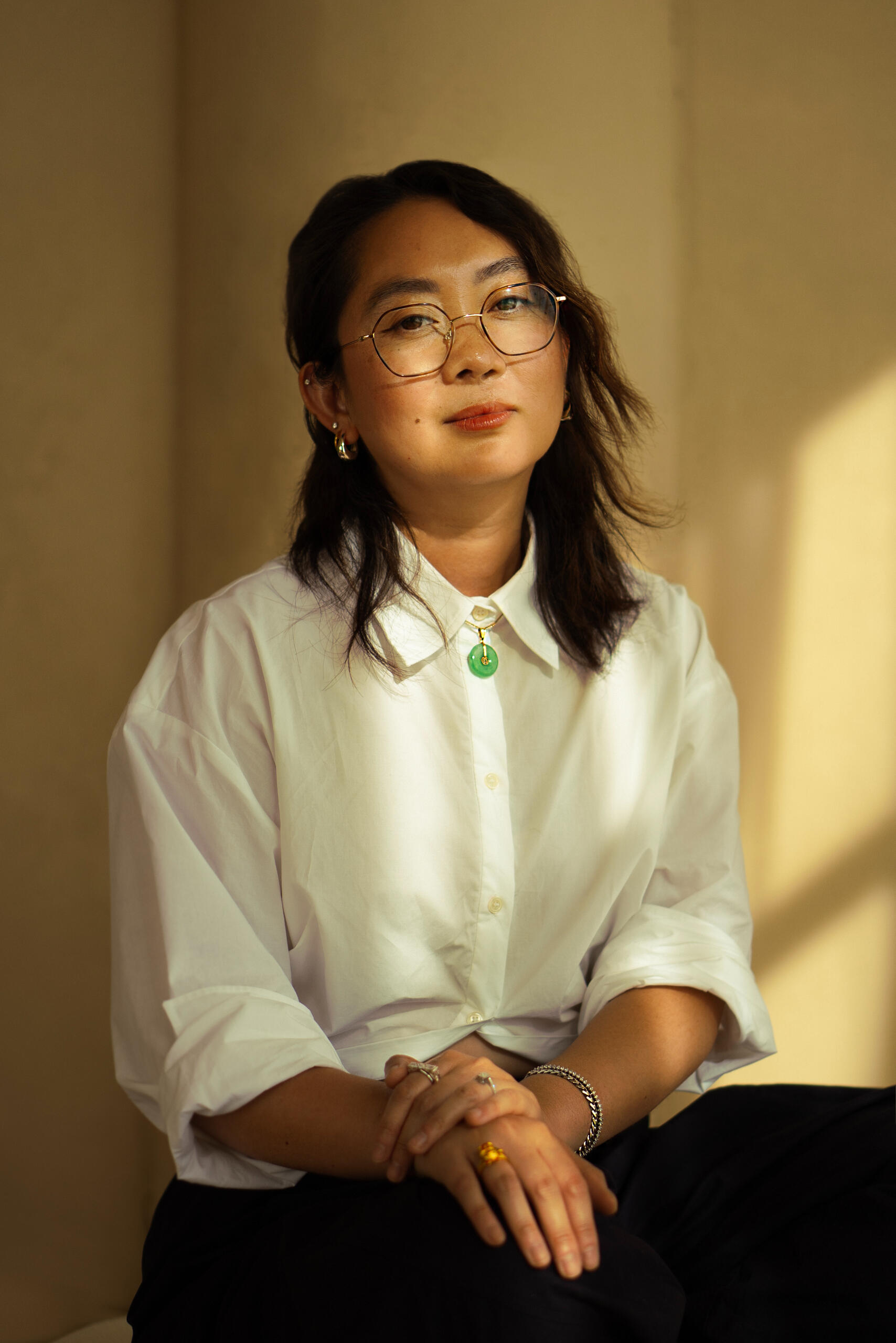 Hello, dear reader. I'm Carolyn, an author and reformed tech worker. My work focuses on Vietnamese American identity, diasporic witches of the west coast, and tall-tales my mother would tell me in a humorous way.In the literature world, I am represented by Jordan Hill at New Leaf Literary. For film/tv, I am represented by Laura Reddy and Jen Trofa at Range Media Partners.My debut novel THE FORTUNES OF JADED WOMEN is out now from Atria and was a Good Morning America book club pick. I am currently working on my next book, THE BREADWINNER -- also with Atria, forthcoming 2024.You can usually find me in a dog park somewhere in Los Angeles with my chaotic dog, or sometimes in Ho Chi Minh City, having iced coffee on a rooftop or hopping on the back of a scooter.
The Fortunes of Jaded Women
ATRIA / sept 6 2022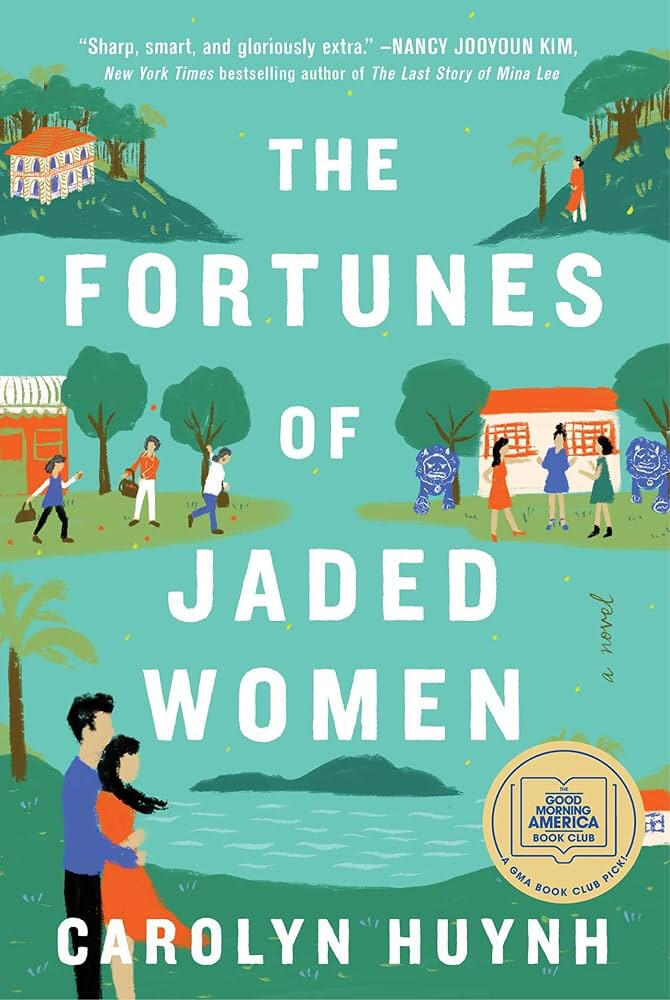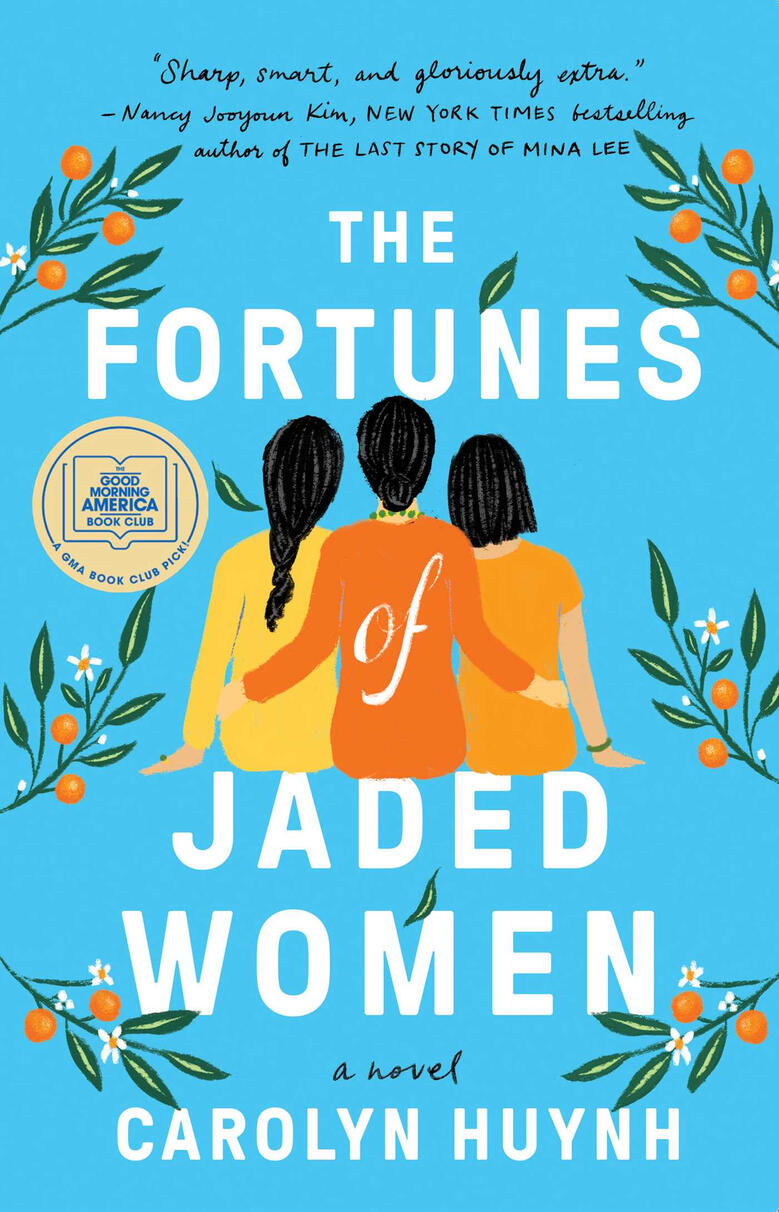 GOOD MORNING AMERICA SEPT 2022 PICK
Everyone in Orange County's Little Saigon knew that the Duong sisters were cursed.It started with their ancestor Oanh who dared to leave her marriage for true love—so a fearsome Vietnamese witch cursed Oanh and her descendants so that they would never find love or happiness, and the Duong women would give birth to daughters, never sons.Oanh's current descendant Mai Nguyen knows this curse well. She's divorced, and after an explosive disagreement a decade ago, she's estranged from her younger sisters, Minh Pham (the middle and the mediator) and Khuyen Lam (the youngest who swears she just runs humble coffee shops and nail salons, not Little Saigon's underground). Though Mai's three adult daughters, Priscilla, Thuy, and Thao, are successful in their careers (one of them is John Cho's dermatologist!), the same can't be said for their love life. Mai is convinced they might drive her to an early grave.Desperate for guidance, she consults Auntie Hua, her trusted psychic in Hawaii, who delivers an unexpected prediction: this year, her family will witness a marriage, a funeral, and the birth of a son. This prophecy will reunite estranged mothers, daughters, aunts, and cousins—for better or for worse.A multi-narrative novel brimming with levity and candor, The Fortunes of Jaded Women is about mourning, meddling, celebrating, and healing together as a family. It shows how Vietnamese women emerge victorious, even if the world is against them.
PRAISE/MEDIA FOR FORTUNES
Subtle Asian Book Club September pick

Very Asian Foundation September book club pick

Indigo pick

Amazon Best Book of September 2022

Authentic Books Subscription Selection

SIBA Read This Next Selection for September

Buzzfeed's Books Favorites Newsletter

#5 Goodreads September Movers & Shakers
---
The breadwinner
ATRIA / COMING 2024
news
11/30/22 - I HAVE A NEW BOOK COMING OUT!!! Forthcoming 2024 with Atria, THE BREADWINNER!
Invite me to your book club!
I love, love love attending book clubs! Especially yours! If our schedules align and you are reading FORTUNES OF JADED WOMEN, please send me a message and we'll coordinate a time!In the meantime, enjoy the FORTUNES OF JADED WOMEN official Spotify Playlist from Atria!
---
Blurb requests?
I'm currently backed up with blurb requests at the moment and am writing on deadline, but it also doesn't hurt to ask! I promise to try my very best if I have time to get to it! Feel free to reach out to my editor or my agent to check if our timelines match up.
---
OTher contact info
Literary agent, New Leaf Literary, Jordan Hill jhill@newleafliterary.com

Film/TV - Range Media Partners, Laura Reddy lreddy@rangemp.com, Jen Trofa jtrofa@rangemp.com

Requesting an arc atriamarketing@simonandschuster.com

Media requests atriapublicity@simonandschuster.com

Consumer review requests atriamarketing@simonandschuster.com
---
Send me a message!
I'm worrking on getting a newsletter or email sign-up form going, but in the meantime, please feel free to send me a message. I love hearing from readers directly!